Many diseases break out every year that could highly affect commercial pig farming. Because even if you put enough effort to make your farms cleaner, it won't effective. Since pig farms have a great number of bacteria present in them due to the uncleanliness you find in pigs. And that is why most farmers take precautions to face a variety of diseases each year. Therefore, let us find out about some of these diseases that could wipe out farms. And at the end of this article, the best treatments and precautions to avoid these diseases can be found. 
Top 5 Diseases in Pig farming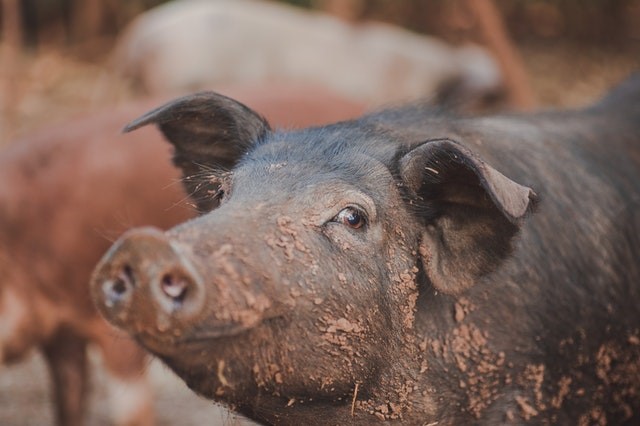 There are many diseases related to pig farming in the world. But here we will discuss only the most influential and common ones that affect farms around the world today.
It is a disease that is common with chickens as well. But pigs are also can affected by this disease. And its main symptom is diarrhea which causes damage to the gut of the animal. Coccidiosis is a parasitic disease caused by a parasite that can heavily cause early deaths in piglets. The spread of this disease occurs through the feces of the animals, while flies also can become a major factor. So it has become a major threat for pig farming around the world right now that many farmers take steps to prevent this disease on their farms.
When these respiratory infections occur in the animals, they will start to cough and sneeze. And later, their growth will stunt and sometimes leads to their death. But what makes these infections deadly and dangerous is the spread of these infections is highly contagious since it is a respiratory diseases. Since it has a higher spreading rate than the others, every year a lot of pigs die due to this disease globally. And that is they also consider this disease highly dangerous for pig farming that causes major financial losses and death of animals.
It is a disease that presents in female pigs mostly that can be deadly to the operations of a pig farm. Because the reproduction rate will decrease on the farm, and it will be really dangerous. Mastitis occurs when the female pigs get a bacterial infection in their mammary glands. And it can lead to reduced milk production and appetite loss for the animal. Therefore, the piglets can be in harm during their weaning period as breast milk is the main source of their nutrition at that point. So the damages that occur due to the deaths of piglets can have dire outcomes for pig farming. Because the death of piglets can yield a low production rate in the future.
It is also a disease related to bacterial infection that causes diarrhea with or without blood. And pigs who get this disease will see a decrease in growth rate and some cases will lead to their deaths. Just like all the other bacterial infections this disease also spread in a contagious manner around overcrowded pig farms. And that is what makes this so dangerous when it comes to commercial pig farming. Because it can wipe out entire farms causing the death of many animals more than you imagine. And that is why you need to be on alert and prepare to fight this type of disease.
It is also known as the greasy pig disease and it is a skin disease as the name suggests. Because due to a bacterial infection in the animal's skin that starts as dark-colored lesions and later it becomes flaky. And finally, it will lead to their skin being greasy. If the infected animals did not get the proper treatment in time, then it can cause their deaths. And the animal will also be under stress during their time on the farm reducing the overall living conditions. So this can also directly affect the production process and yield low results in pig farming.
How do you prevent these diseases?
The common factor around these diseases is mostly infections are bacteria that inhabit every corner of the farms. So, your first precaution should be to make the farm cleaner and improve the living conditions for the animals. But to take a step further you can also provide antibiotics like Sodium butyrate and antioxidants like Butylated hydroxytoluene as feed additives to prepare the immune system of your animals. And that will give a fighting chance for the animals to fend off these diseases.
But these feed additives should have a great quality to be effective. So, they should be purchased from reputable feed additive suppliers that make sure to provide quality products. Therefore, taking these precautions will give a lot of protection to the animals and the farms will continue to operate without any issues. And lucky for you, if you are planning to buy these feed additives for your pig farms. Then you are at the right place to buy them, so let's find out why you should select Eubiotics as your exclusive feed additive supplier.
Eubiotics | The best place to buy all types of chemical-oriented livestock solutions!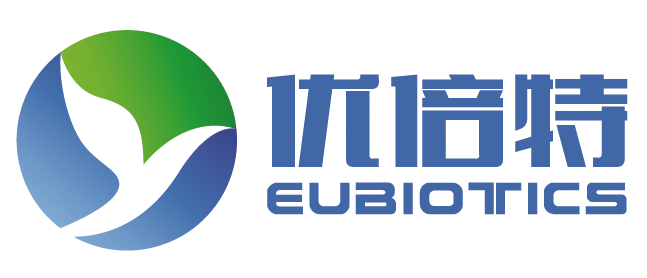 If you are ever in need of buying feed additives of the highest quality, then you have come to the right place. Because Eubiotics is one of the largest manufacturers of chemical-oriented livestock solutions in China. We have customers across the world that maintain their farms with the help of our products. And most of these farmers engage in pig farming and buy our feed additives due to their quality.
Therefore we guarantee that the feed additives we provide will have immediate effects on your farm. And regarding their safety, all our products contain the highest quality raw materials. And with years of experience in research and development, we will guarantee you that all our products have the highest efficiency and effectiveness you need. Therefore contact us today to buy all types of feed additives you need from our collection. And make your animals healthy while increasing your production rate to surpass everyone in your local markets.