Thyme is a common herb that you can find in most kitchens today as it has a lot of uses. Because there are many benefits to this herb than you know and that is why they are so popular. So you can see them present in many foods related to many cultures. Since people have used them for thousands of years dating back to ancient times. But today they have become popular in a similar category related to food. However, this time it has to do with animal feed that is present on all types of animal farms. Because thymol oil has become a major feed additive that many pursue their farms. Since it has a lot of benefits for both the animals and the farm, many farmers are looking to buy thymol oil as a feed additive. But it can be a bit worrisome to find the perfect supplier.
So to help you if you are a farmer, we thought about writing this article that contains exactly what you want. Because in this article, you will be able to know all the information you need before you buy thymol oil. And later on, will reveal to you the best place to buy them as well if you are moving ahead with a purchase. Thus making this article the ultimate guide that will help you make a decision. Before we are moving on to the benefits of thymol oil, we should need to clarify one thing first. And that is for which type of farm does thymol oil as a feed additive is more suitable to gain the most efficiency.
What type of farming does thymol oil most suitable for as a feed additive?
While there are many types of farms where people buy thymol oil as feed additives to help their animals. But it is much popular among poultry farms more than the others. Because thymol oil and its benefits are more compatible with these poultry farms. And this is a direct result of many poultry farms having a high production rate after providing animal feed with thymol oil as a feed additive. To understand this situation more, let's learn some of its benefits and this will convince you why they are so popular among poultry farmers. So if you are also a poultry farmer, then this information will help you greatly. Since it will help you to make an informed decision regarding if you want to buy them or not.
Benefits of thymol oil
1. Boost immunity
Thymol oil has a great immune-boosting ability that gives the animal much-needed protection from various threats related to diseases and plague. And this ability is one of the most sought-after benefits that many farmers look for in a feed additive. Because in a commercial poultry farm environment, there can be various bacteria that could harm the animal. But with a good immune system, the damage that these diseases can cause can be reduced by a lot. And this is why many farmers have made it into a practice to buy thymol oil and provide them to their animals as a feed additive.
2. Gain body mass
Increased body weight is another major benefit of thymol oil as a feed additive. Because gaining more body mass on the animal means that the number of poultry products like meat the farm produces will be high. As a result, you will be able to earn a lot of profits more than usual. Since the products you supply will increase drastically if you were to provide thymol oil as a feed additive to your animals. This is a major reason why farmers buy thymol oil in bulk as the return on their investments is high.
3. Non-toxic
Since thyme oil is a bi-product of a natural herb, it does not have any toxins that can harm animals or humans. And due to its non-toxic nature, all the benefits it gives do not give side effects as well. So it has become one of the safest feed additives that you can use for animals. Therefore many farmers buy thyme oil for their farms in bulk to provide a healthy solution to improve the living conditions of the animal. And it is a good way to manage your farm by providing a feed additive that is non-toxic and derives from natural herbs.
4. Higher production capacity
With increased health and growth performance, the production capacity of your farm will surely increase. Because the animals will produce more poultry products earning you a lot of money. And this is the main focus of almost any animal farmer in the world today. Because the higher the production capacity the higher chance of you to earn more profits as a poultry farmer. And to do so, you need to find and buy thymol oil of the highest quality to achieve all these benefits mentioned above.
However, you need to find the best feed additives suppliers to do this as not all of them in the market provide a good product. So you need to be careful when you are trying to select one to buy thymol oil for your farm. And this process can be a bit tiring as you need to do a lot of research. But if you are here on this website, then you can skip all that! Since you are already at one of the best places to buy all types of feed additives in the market.
Top-grade feed additives for your farms by Eubiotics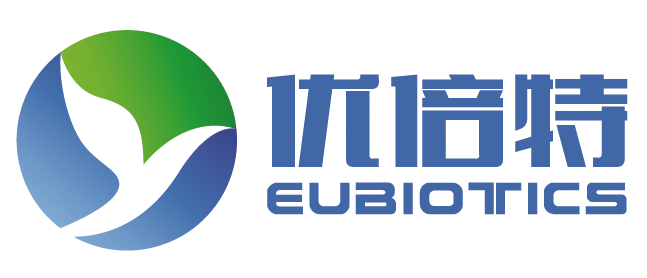 If you are ever in need of buying livestock feed additives of the highest quality, then you have come to the right place. Because Eubiotics is one of the largest manufacturers of chemical-oriented livestock solutions in China. We have customers across the world that maintain their farms with the help of our products. And most of these farmers engage in pig farming and buy our feed additives due to their quality.
Therefore we guarantee that the feed additives we provide will have immediate effects on your farm. And regarding their safety, all our products contain the highest quality raw materials. And with years of experience in research and development, we will guarantee you that all our products have the highest efficiency and effectiveness you need. Therefore contact us today to buy all types of feed additives you need from our collection. And make your animals healthy while increasing your production rate to surpass everyone in your local markets.